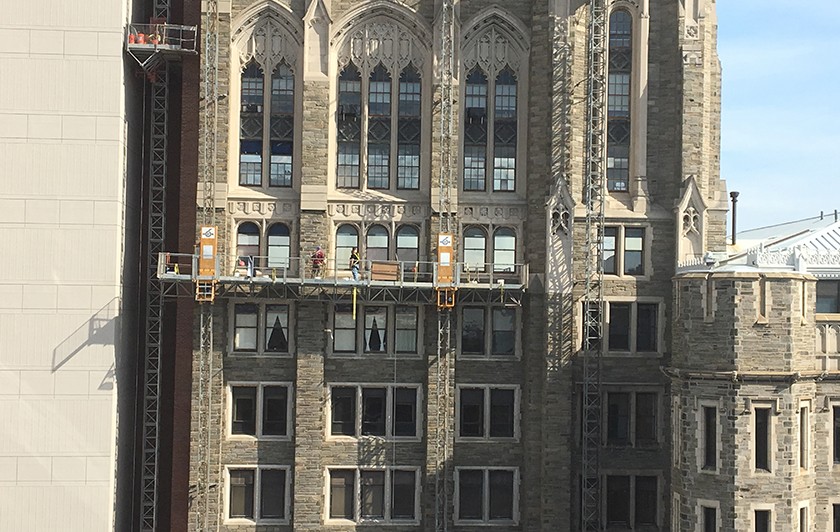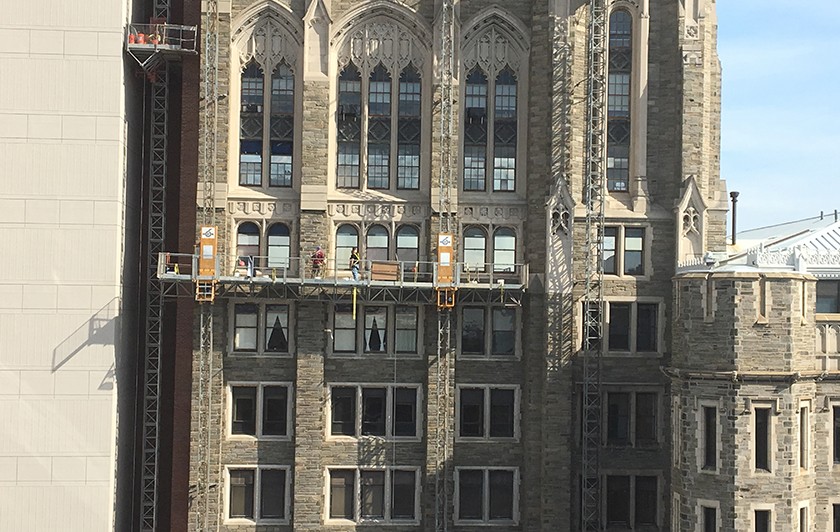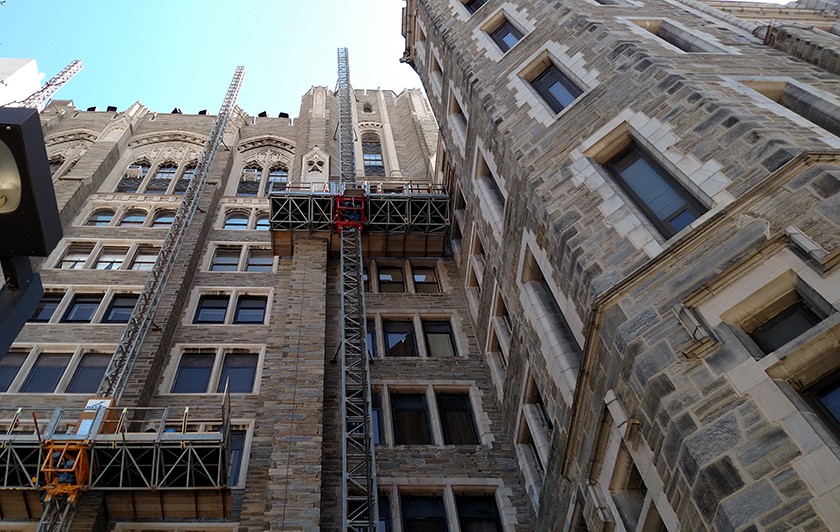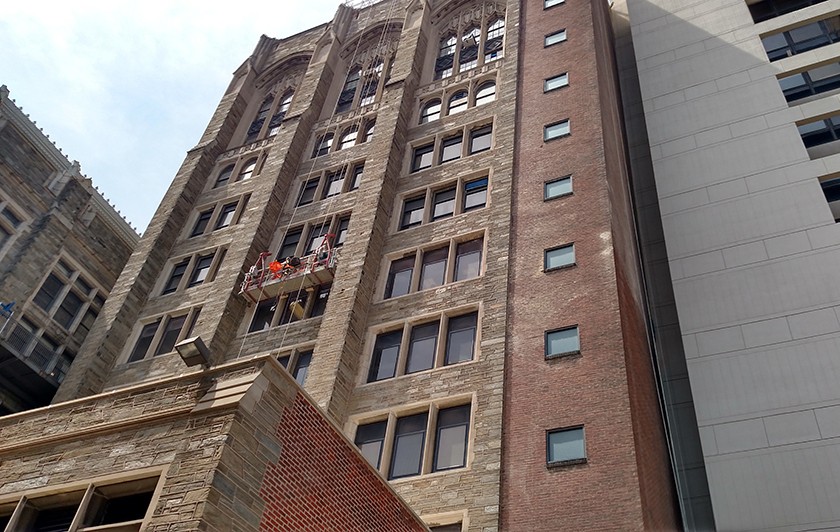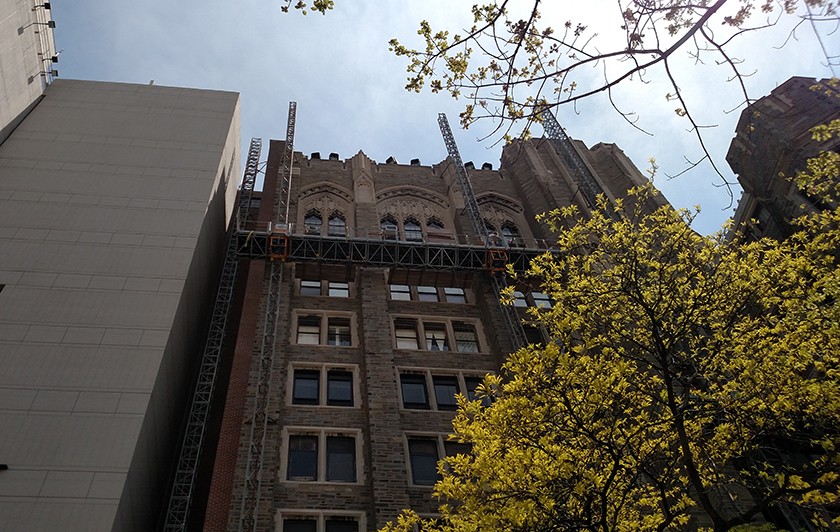 Extensive exterior renovations to Carnell Hall and Conwell Hall on the campus of Temple University. Project scope includes removal of existing windows and window treatments, installation of new windows, repairs to exterior masonry and terra cotta tile, patching and repairing adjacent construction including gypsum board and plaster surfaces, construction of new soffits at window heads, reconfiguration of ducts and plenums to connect to new louvers, relocation of lighting fixtures where they interfere with new soffits, and painting.
Project Specs
Location: Philadelphia, PA
Owner: Temple University
Architect: Atkin Olshin Schade
Size: Carnell Hall – 12 stories, Conwell Hall – 6 stories
Photo Credit: E.P. Guidi, Inc.